Episode : 25
Release Date : 2023-05-04 00:00:00 +0000 UTC
Guests : Avi Press Matt Yonkovit Joe Karlsson
Tags : Open Source Community DevRel Content Growth
Description:
Explore the world of Developer Relations (DevRel) with Tinybird's Developer Advocate, Joe Karlsson, in this podcast hosted by Matt Yonkovit. Discover key insights into DevRel, the role of Developer Advocates in open-source communities, strategies for content creation, and the importance of a strong online presence. Learn how to navigate challenges, align business goals with community needs, and understand the nuances between users and customers in open-source businesses. From dealing with layoffs to understanding vanity metrics, this podcast series provides a comprehensive understanding of the ever-evolving tech landscape.
Thumbnail: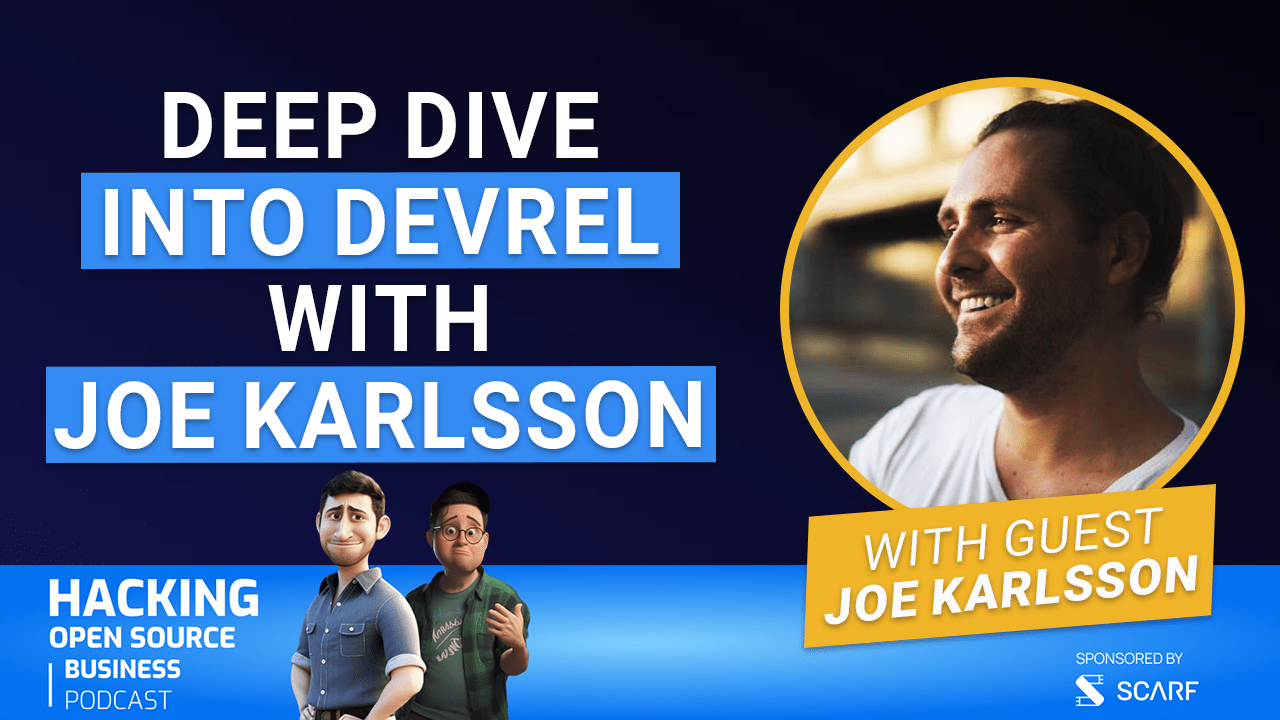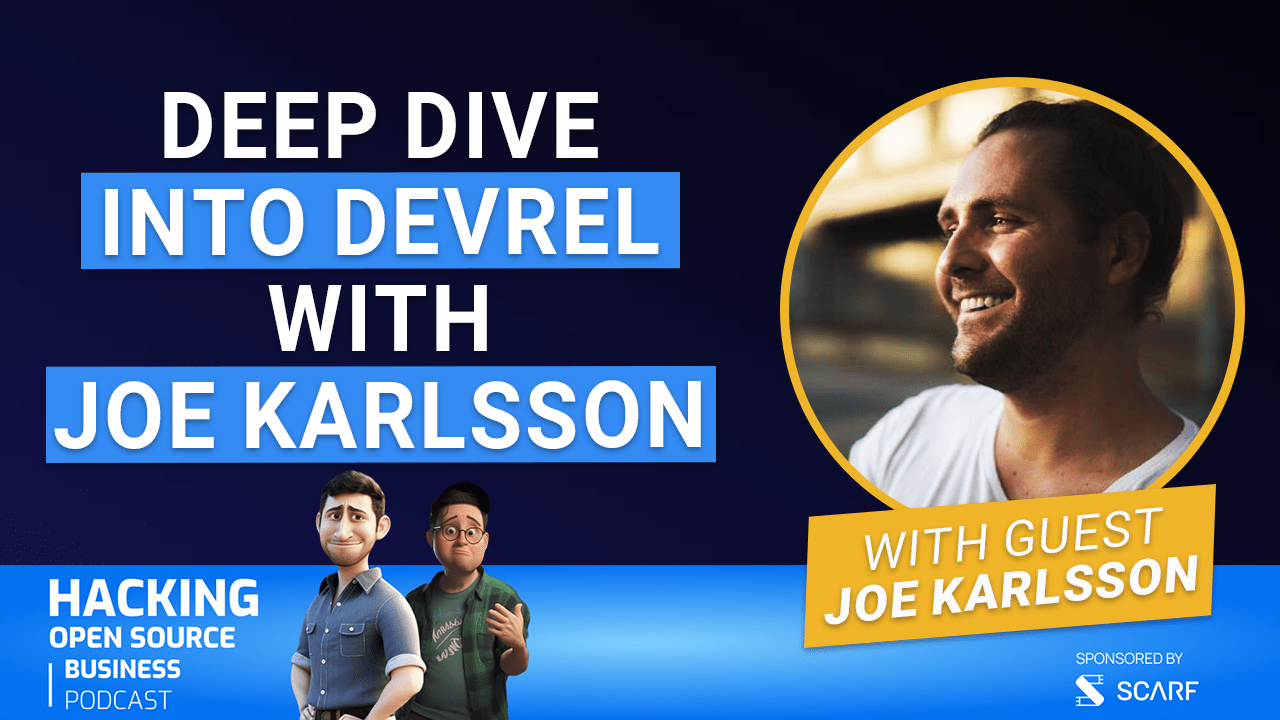 Transcription ⌗
In this episode:
00:58 - Navigating lay-offs in tech and advice for those going through it
03:24 - The challenges of measuring ROI in DevRel
07:10 - The difference between users and customers in Open Source Businesses
09:22 - The divide between community and business in open source and what to prioritize
15:21 - The open source flywheel and DevRel content strategy
21:09 - Small communities in open source and growing your audience
24:28 - How to Balance High-Pop and Solution-Focused Content
31:20 - Vanity metrics vs. The metrics that matter
32:39 - Balancing between different types of target audiences
35:31 - Joe Karlsson's first steps in DevRel
37:04 - What it takes to get a job in DevRel
39:58 - Interview tips for Dev Rel job positions
43:25 - Analyzing TinyBird's open source contributions
44:52 - Rapid fire questions