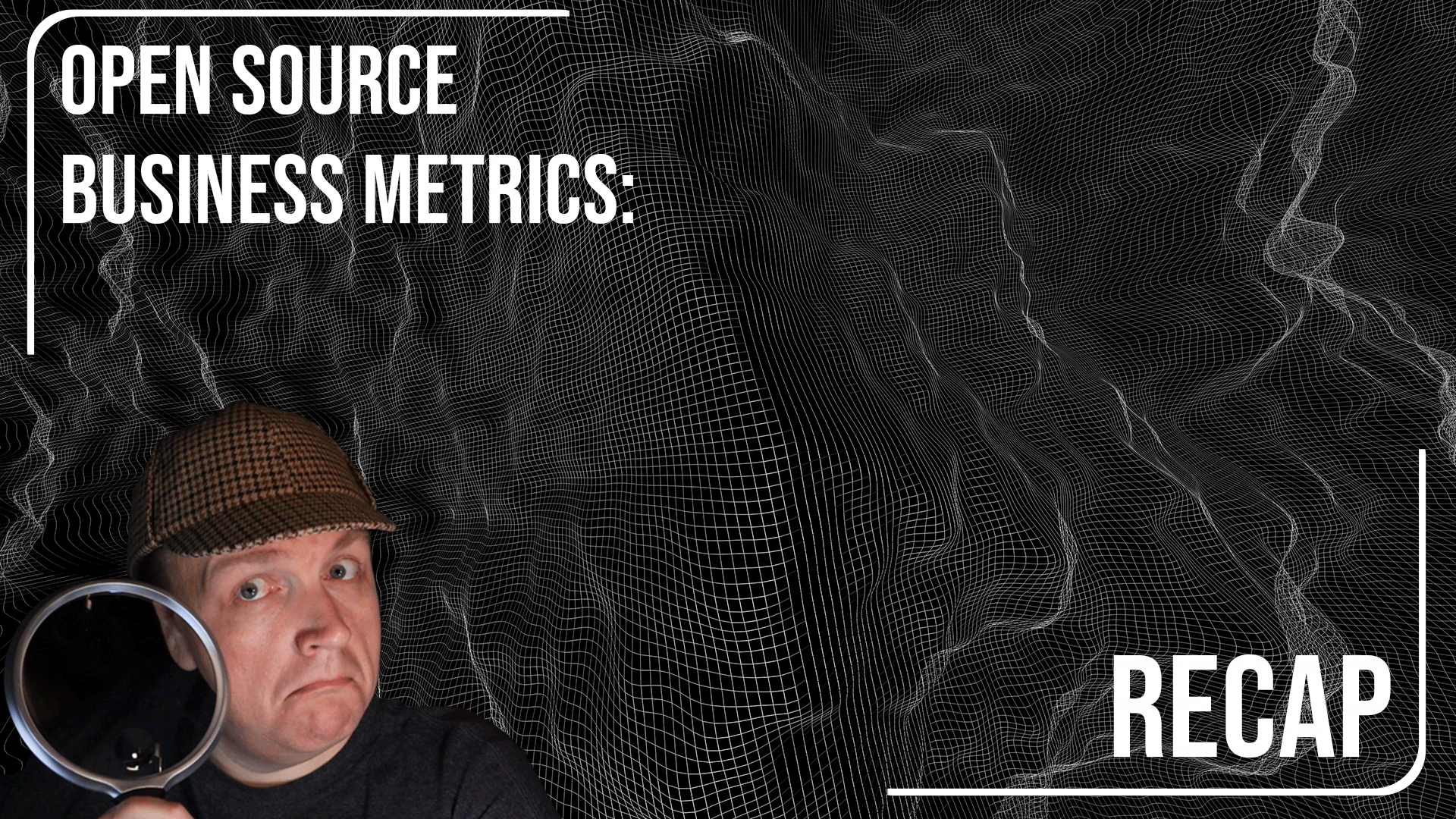 Metric:
Recap
Metric Group:
Final Thoughts
Funnel Phase:
NA
Tags:
Metric Description:
Not every department or team will value all of the above metrics the same, but these metrics as a whole do track the various stages of the user and customer lifecycle. Based on these metrics, you can gauge the overall interest in an open source project and determine if your decisions result in further adoption. Marketing and sales can ensure a growing funnel and close more deals. VC firms can evaluate business performance and receive assurance that their investments produce promising ROI. What is more, you can use the insights to improve your product and better satisfy the needs of your target audience.
Even though open source has existed for a while, the playbook for open source done right is still in the making and ever evolving. Despite three major models repeatedly emerging in the space, there truly is no traditional path for the open source business. Yet the need to account for growth, as with any company, still applies.
Measuring the interest, adoption, and growth of open source projects extends beyond just contributors. It is important to triangulate key metrics within each stage of the open source funnel to draw meaningful analysis and conclusions that can help you understand how users are progressing through the customer journey. One of the many beauties of open source is that it provides a broad user base by opening up the technology to anyone and everyone who takes interest thanks to virtually no financial barrier to entry, or any barrier at all! To that end, if you can appeal to loyal existing users and find a way to both monetize and augment their usage, the possibilities could be exceedingly beneficial and worth billions of dollars. Open source creators plus data-driven insights make for a powerful combination.
Example Metrics:
All the metrics in this guide!
Goals:
Use all the metrics to pick the meaningful ones to your business
External Links
Be the first to add a link
Example Tools
Be the first to add a tool