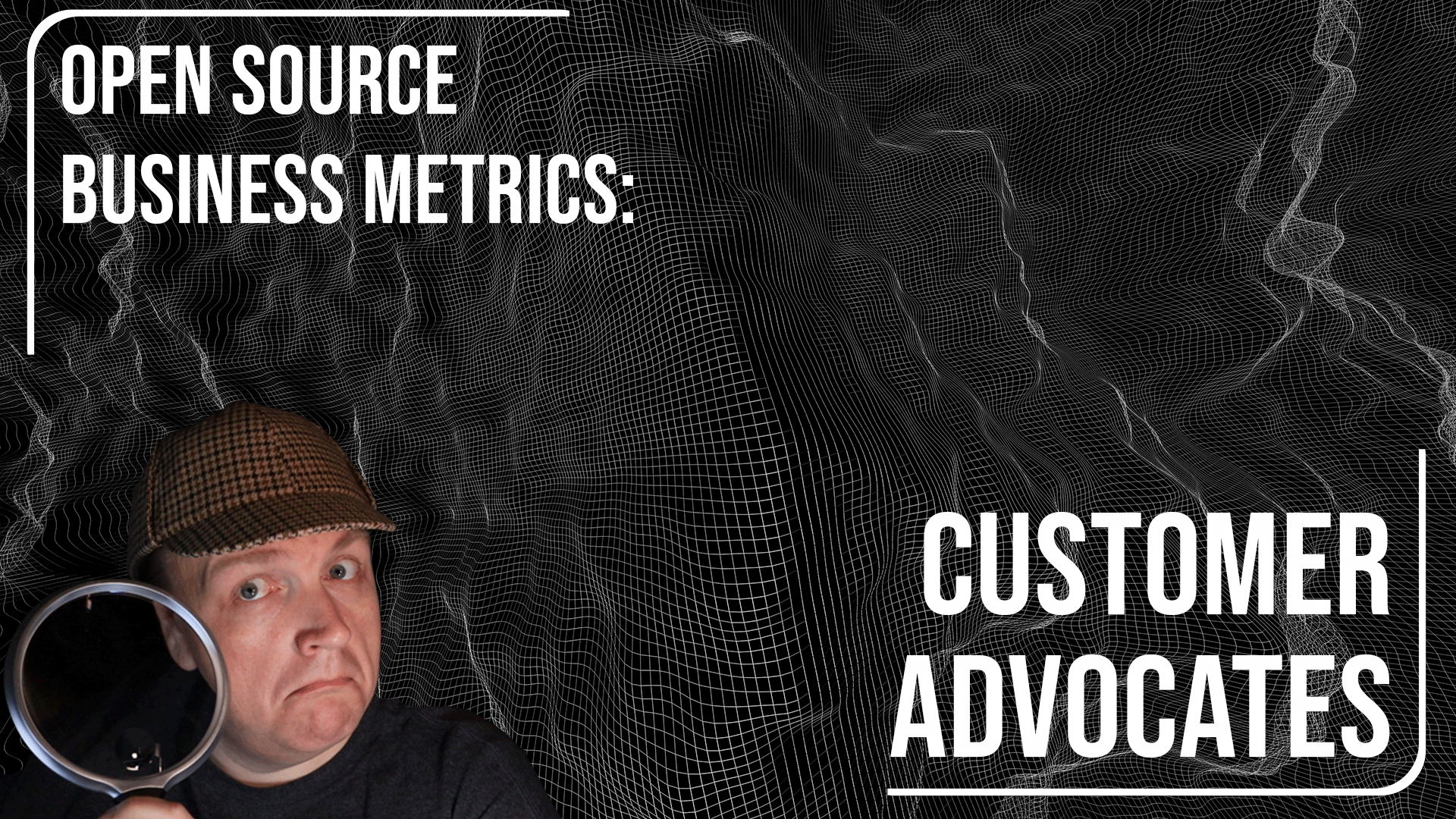 Metric:
Customer Advocates
Metric Group:
Customer Metrics
Funnel Phase:
Customer
Tags:
Metric Description:
Earlier we highlighted the significance of tracking contributors (whether it's code contributions or evangelism), but it is also important to segment out and track paying customers. Paying customers who are active in your community are a valuable source of feedback and help instill confidence in potential users and customers.
Example Metrics:
The number of external evangelists
Tier 1/2/3 evangelists
New External Content from customers
Talks by or with customers
Goals:
You want lots of passionate users and customers who will not only promote your software, but will work with you to make it better. You want to see this conintuing to grow.
External Links
Example Tools
Be the first to add a tool